Fremont, CA, USA - Blackmagic Design today announced that the production team behind Steven Bartlett's "Diary of a CEO" podcast has implemented a workflow based on the ATEM Mini Extreme ISO live production switcher and Blackmagic URSA Broadcast G2 cameras.
Dedicated to Bartlett's media projects, the new studio space will continue to deliver the top rated podcast, in addition to supporting an upcoming roster of new multimedia projects. Jack Sylvester, director and producer of Bartlett's media productions, oversaw the design and implementation of the studio.
"We previously had a six camera setup using two different manufacturers, and this never worked well when it came to matching colors. Likewise, we weren't able to remotely control any of them from a central point, which often meant disturbing interviews," begins Sylvester.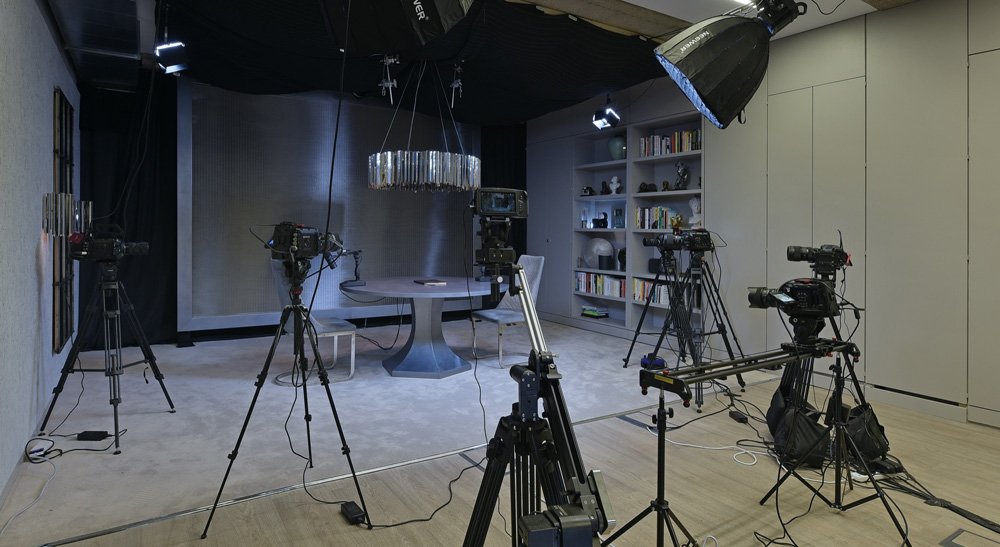 When deciding to upgrade the production workflow, Sylvester had a list of improvements based on the previous setup that an integrated solution would rectify. With Steven and his team producing a wealth of content, the ultimate goal was to speed up production.
Central to the studio space was the decision to implement a live production workflow around the ATEM Mini Extreme ISO with a camera package featuring URSA Broadcast G2 and Blackmagic Pocket Cinema Camera 6K Pro digital film cameras.
"The new setup offers an array of features and capabilities which are already helping us to streamline our workflow and have set a new benchmark in quality," says Sylvester.
"We now have a dedicated gallery for managing content creation remotely, which includes the ability to match cameras, remote operation and to produce an initial edit live. Likewise, this means Steven and his guests have a more intimate set, resulting in a better interview," he adds.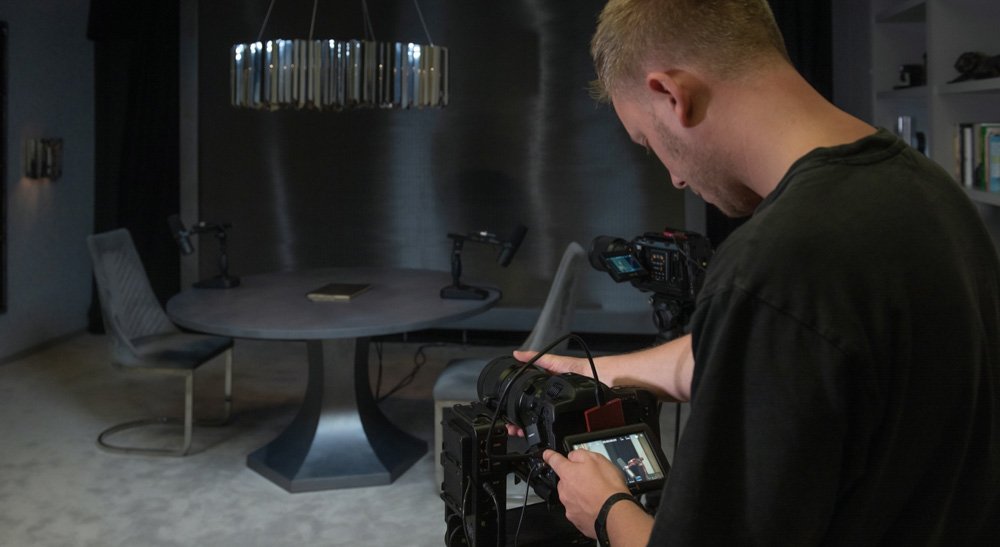 When it came to camera selection, Sylvester had a variety of requirements in mind. "I chose the URSA as we needed a solid camera that would cover all our various production needs, whether that be live production or more cinematic video output, and still offer professional level connectivity," he notes.
Sylvester continues, "With the Pocket Cinema Cameras, we get portability as well as the built in ND filters and Blackmagic RAW capture, which is perfect when moving between locations quickly as it helps maintain a cinematic look. It is also ideal for our sliders and dolly as it's lighter than the URSA but still captures the same quality of footage required.
"Bringing Blackmagic cameras into the mix has meant that we now have a more consistent look and feel across all our episodes, social media clips and trailers, thanks in part to the cameras shared color science. Combined with the quality and affordability of the brand, switching over was a no brainer."
The new studio will also allow Bartlett's media production company to expand the range of content formats it can produce in the future. "And while the podcast will remain our primary focus, we now have a dedicated space built to our specifications that will support our new ideas and new formats in the future," Sylvester concludes.