Fremont, CA, USA - Blackmagic Design today announced that design and digital marketing agency Reflex Brands and its parent company FlexScreen rely on live production, streaming, content creation and post workflows built around Blackmagic Design. Reflex Brands utilizes Blackmagic Design equipment to create high quality video marketing for FlexScreen, attracting the attention of ABC's hit business reality series "Shark Tank," which featured the flexible window screen company on the show.
"Early on, FlexScreen Inventor and CEO Joe Altieri needed to get the word out about the company but wanted to do it in a creative and cost effective way. The clear choice was social media," explained Nicolas DeSarno, director of Reflex Brands and project manager at FlexScreen.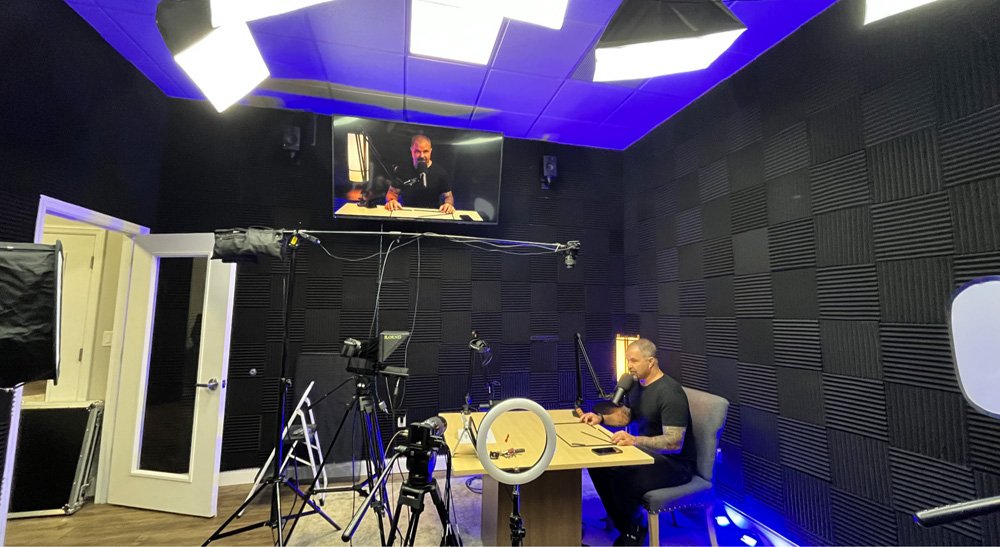 According to DeSarno, whose background is in videography, what started with just an iPhone and a point and shoot workflow quickly evolved into the creation of Reflex Brands and an end to end video production workflow based around a full suite of Blackmagic Design elements. The company now relies on Blackmagic Pocket Cinema Camera 6K Pro digital films cameras, DaVinci Resolve Studio post production software for color grading and editing, several models of ATEM Mini live production switchers, HyperDeck Studio HD Mini recorders, Blackmagic Web Presenter HD streaming solutions and more.
"Our video production has grown from simply social media to now include digital advertising, two podcasts, live streaming, a recording studio and in the field filming for customers and commercials, and that's all run off of Blackmagic Design," said DeSarno. "It makes everything we do easy, from filming short social clips with the Pockets to live streaming from conferences with flypacks based around the ATEMs and Video Assist 12G HDRs."
DeSarno noted that the producers for "Shark Tank" wanted to record an update episode but couldn't send a team to film due to COVID restrictions. "It wasn't a problem because we had all this great production equipment which made it possible to film the episode ourselves, which we did. The quality was as good as if a major studio had sent its own team. That's impressive," he said.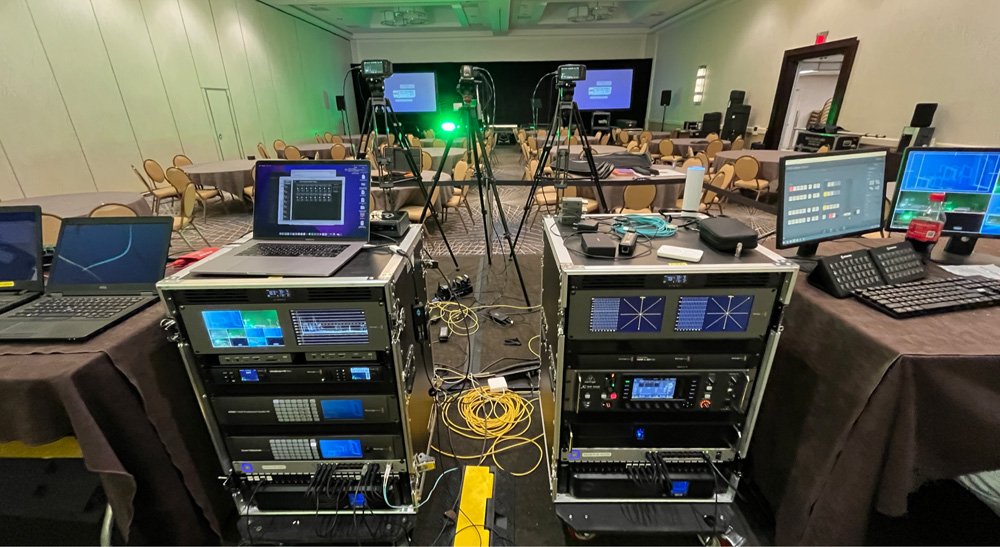 "Blackmagic knows how to keep pace with us too. For example, we love the ability to stabilize the Pocket footage in Resolve using the camera gyro metadata, especially when we don't have access to a tripod or monopod during field filming," DeSarno added. "We purchased our first ATEM Mini Pro for a conference we were filming and needed to expand into multiple streaming locations in a hotel. Over the past two years, we've added an ATEM Mini Extreme, ATEM Mini Extreme ISO, etc. so different teams can go out in the field at once and handle live streams and recordings on location, as well as back home in the studio."
DeSarno noted that Blackmagic Design products continue to meet their growing needs. "We're constantly advancing what we do and how we do it, and Blackmagic is there to support us," he said. "Originally, we started shooting with the Pocket Cinema Camera but then incorporated an ATEM Television Studio to eliminate the need to edit and to get content out faster, but we quickly outgrew it. So, we moved on to the ATEM 2 M/E Production Studio 4K and decided to add a Smart Videohub 40x40 router because we had so many cameras and outputs."
Reflex Brands and FlexScreen Owner Altieri said, "There is no other company in our industry that does what we do with video production and marketing. People call us crazy and question our investment in all the gear, but from day one, we knew the power behind it. The proof is in all we've been able to accomplish, and Blackmagic Design has been there every step of the way."