Fremont, CA, USA - Blackmagic Design today announced that the London leg of Scottish singer songwriter Lewis Capaldi's recent tour relied on a multicamera production workflow centered around the ATEM Constellation 8K live production switcher.
Promoting his debut album "Divinely Uninspired to a Hellish Extent," the two dates at The O2 Arena sold out in a single second online. The performances featured an extraordinarily complex staging concept, including one segment where Capaldi sat at a piano on top of a large LED screen.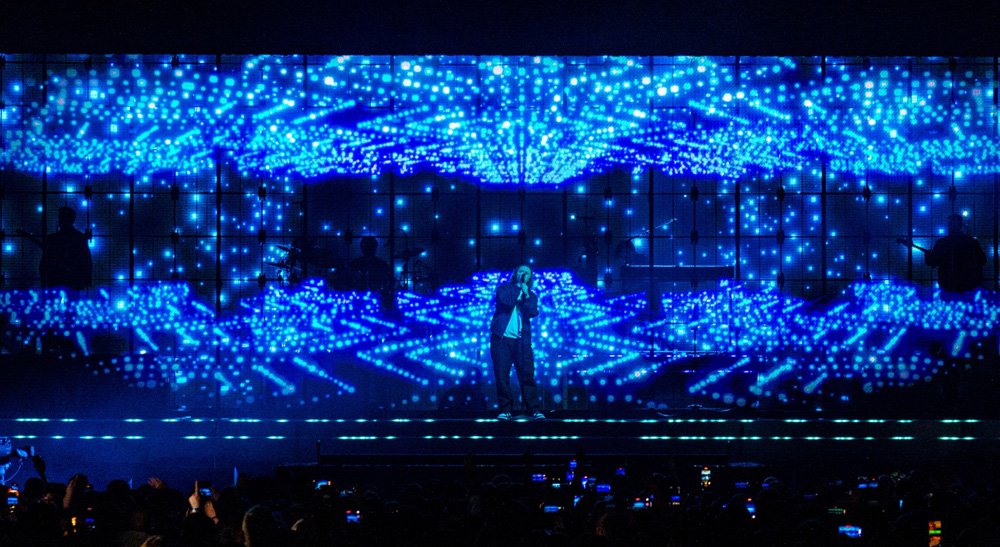 "It was an incredibly ambitious setup for just two nights," admitted Rhodri Shaw, director of live events, 4Wall Europe, which was the video supplier for the event. "We had a package of eight cameras, all of which ran into the ATEM Constellation. There was a three sided, roughly 1,650 square foot LED screen on a kinesis system and two further screens. That included a ROE Vanish V8S 62 percent transparent screen that we could lower in front of the band and another ROE CB5 screen upstage."
The camera package included five camera channels with two PTZ cameras and a single Blackmagic Micro Studio Camera 4K clamped to the piano above the LED screen for Capaldi's moment on top of the LED screen.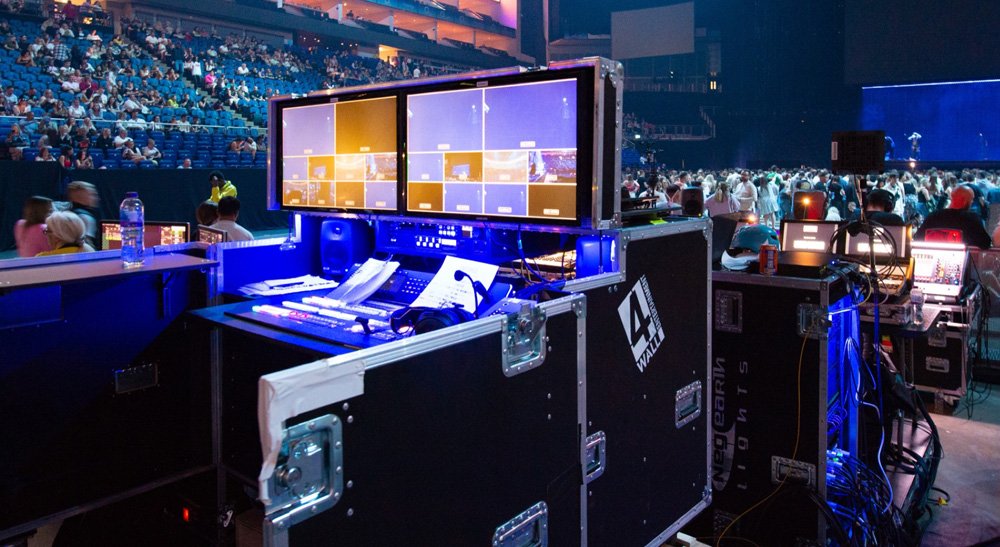 "We had one camera at FOH, another in the audience on box lenses and one on a remote track and dolly system. There was a further camera on a Towercam behind the drums and another on a pedestal, stage right. When you added in the LED walls, it became an ambitious job for a two night gig," noted Shaw. "We had a week of production rehearsals beforehand, but the team started rigging at four in the morning to ensure everything went smoothly for the show itself."
The 4Wall team had upgraded to the ATEM Constellation 8K for the Capaldi show, with the 40 x 12G SDI inputs and 24 x 12G SDI aux outputs providing more flexibility. Acquiring in 1080 50p, all camera signals were routed via the ATEM Constellation 8K where the program was mixed and then output to the disguise servers.
"The show design featured many different scenes, and we had three separate screens coming in front of or behind the band, giving it a cool holographic look," concluded Shaw. "The O2 is one of the few arenas with the scale to do this kind of arrangement justice, and it all looked absolutely spot on. Despite the complexity of the rig, everything worked flawlessly, and we couldn't be more pleased with the work."