Fremont, CA, USA - Blackmagic Design today announced that Livingstone Christian College used Blackmagic Design cameras and switchers as part of Australia's first LED based virtual production high school studio. The studio used Blackmagic Pocket Cinema Camera 4K digital film cameras and ATEM Mini Pro live production switcher along with DaVinci Resolve editing, grading, visual effects (VFX) and audio post production software.
Livingstone Christian College, based in a suburb near Brisbane and Gold Coast, Australia, first opened its doors in 2002 and has since grown to a community of more than 1,300 students from prep to year 12. As part of the school's arts program, film and TV production teacher Kenji Lee, aka Mr. Chen, built a virtual production workflow aimed at giving students the ability to learn and create on the same tools that Hollywood uses.
Lee is the founder and managing director of the multicultural youth filmmaking organization One Song Foundation and is a Queensland TeachX and Australian Educator Awards finalist. Lee, together with the school's Head of Arts Gavin Coles, began building the studio in early 2022 with support from the HTC VIVE Taiwan and Australia team led by Raymond Pao, senior vice president of business solutions.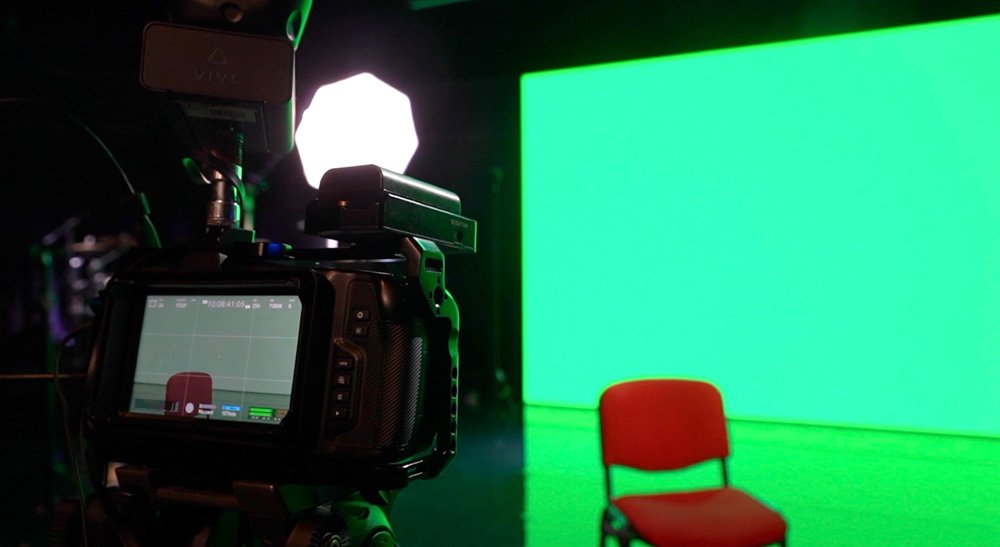 Since he joined the school, Lee's students have created a number of film productions, including consent and anti bullying short films, social impact music videos during the pandemic and most recently a sci fi film using the virtual production workflow.
"We want to have the students create films that change the way people think but also prepare them for a career in filmmaking if that is what they want to do. And virtual production is the future of filmmaking so it makes sense to teach it," Lee explained.
"Lots of universities are thinking about building LED walls and are starting to teach virtual production. But high schools have not seen the potential yet. At Livingstone we mirror the universities and get the students learning hands on with the technology that is being used by professionals. Blackmagic products are great for this because they are affordable, high quality and are easy to learn," Lee continued.
The school's virtual production set up includes access to a 16x9' LED screen, Blackmagic Pocket Cinema Camera 4Ks and ATEM Mini Pro for keying and syncing images with Unreal Engine. The products are used in conjunction with the HTC VIVE Mars CamTrack system, which provides accurate camera tracking and real time compositing for virtual production. Blackmagic Design's DaVinci Resolve is used for LUT creation and color correction.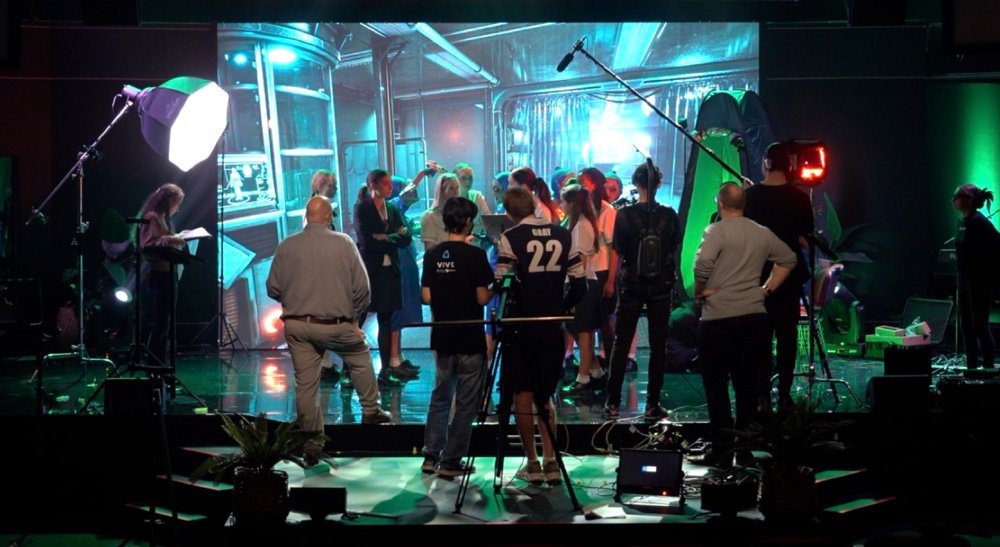 For their first virtual production project, students created a spaceship background shown on the LED screen. Pocket Cinema Cameras 4Ks captured both wide and closeup action, with camera feeds ingested into the ATEM Mini Pro.
"It was important that the students get hands on with every aspect of virtual production and learn that it was not just standing in front of an LED wall. You have to make sure every piece of gear on set is in sync and understand how lighting, props and actors impact timing. It could be very intimidating for students if the technology was too complicated. The Blackmagic products were a perfect fit," he continued.
Since their first virtual production, Lee has worked with the students to create several new projects using the same set up, including music videos and musical theatre performances.
"The Pocket's genlock features make them invaluable for virtual production. They are easy to set up, so instead of spending time on trying to figure out how to make the cameras work the students are able to focus on their own creativity," Lee said. "And even though they are easy to use and learn on, the cameras get you the most amazing cinematic images so there is no sacrificing the quality of work."