Fremont, CA, USA - Blackmagic Design today announced that "Sons of Summer," the long awaited sequel to the 1977 cult classic "Summer City," was shot with multiple Blackmagic Design digital film cameras and graded in DaVinci Resolve Studio editing, grading, visual effects (VFX) and audio post production software.
The film is the third in the series from legendary Australian producer Phil Avalon, with the original 1977 low budget production introducing Mel Gibson to audiences prior to his breakthrough role in Mad Max two years later. The second edition came in 1988, titled "Breaking Loose: Summer City II."
Directed by award winning director Clive Fleury, "Sons of Summer" features Australian star Isabel Lucas and New Zealand actor Temuera Morrison. The plot takes place in the same universe as the past films, and tells the story of Sean (Joe Davidson) who is a troubled but charismatic surfer trying to outrun his tragic past.
Sean and his surfer friends decide to take a trip up the coast to honor the anniversary of his father's death. But his attempt to deal his way out of money troubles catches up with him. He has stolen a load of drugs and now a hitman is on a rampage seeking revenge. With each murder the hitman moves one step closer to Sean and with his girlfriend kidnapped, he needs to hatch a plan to set things right.
When Producer Tim Maddocks was putting the film together he reached out to long term collaborator, DP Anthony Rose, who he knew would create a great look for the film.
"Earlier in the year Anthony and I were on a documentary shoot using a different range of cameras and he mentioned the ease of working with Blackmagic Design cameras by comparison. So when the opportunity arose for him to come on board 'Sons of Summer' we talked extensively about the look of the film," Maddocks said. "I mentioned my love of anamorphic lenses and Anthony came up with the package of Blackmagic cameras to suit our shoot. As a producer, the excellent value for the money was a nice bonus to achieving the filmic look we were after."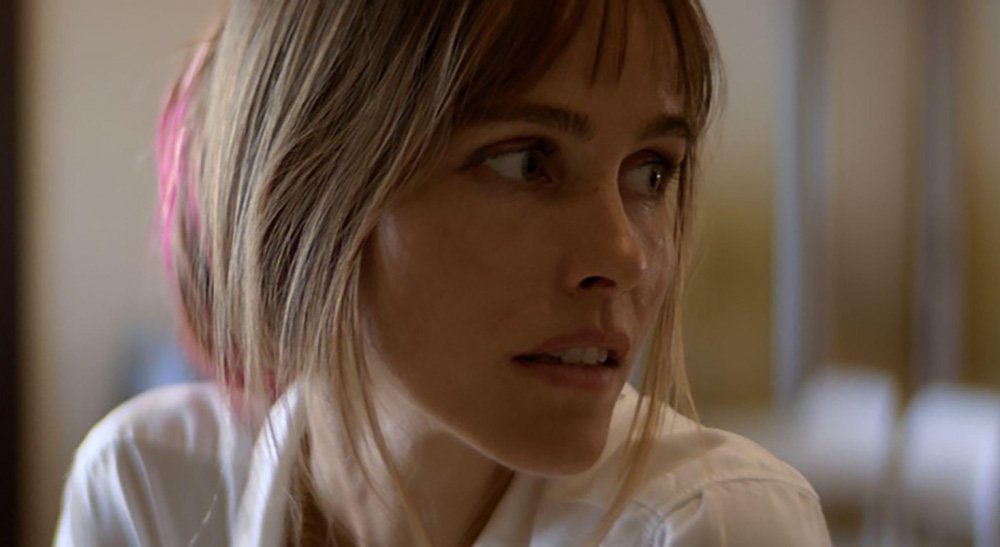 Rose explained that he used a range of different Blackmagic Design products to suit the needs of various scenes, including three URSA Mini Pro 12Ks, an URSA Mini Pro 4.6K G2 and two Pocket Cinema Camera 6K digital film cameras. "We used three 12K cameras shooting in 8K for most scenes as the A and B camera along with the third always rigged on a Steadicam," he said.
"On top of that, we used the URSA Mini Pro 4.6K G2 for high speed shots and two Pocket 6K cameras for hard to get shots on a gimbal inside cars, and for low profile car mount rigs for the chase sequence."
Rose, who has directed more than 250 videos and countless TV commercials both in Australia and internationally in a career spanning more than 20 years, said he loves working with Blackmagic Design cameras due to their "filmic look and feel." He added, "With a tight budget I was able to have multiple cameras pre built and ready to go, which saved time and money. We used the SSD recorders on the 12Ks with 960GB cards so we could basically shoot all day which was a big help. And with minimal lighting in some tricky high contrast and low light conditions I could trust the sensors to deliver."
Using DaVinci Resolve Studio for grading, the film was produced almost entirely within a Blackmagic Design ecosystem. "Grading footage shot with Blackmagic Design cameras in DaVinci Resolve made it easy to get the look we wanted. We used a 1000 nit monitor for grading and the Blackmagic Design footage really came alive. Our colorist was fresh from grading Elvis and was very impressed with the BRAW files," Rose said.
Rose said working with Fleury and Producer Phil Avalon was a pleasure. "Clive and Phil immediately had confidence in my approach to shooting the film. With a tight schedule we needed to move fast and be flexible. We decided to shoot anamorphic which was a big step but wanted the film to have a cinematic edge and play with widescreen framing," he concluded.
"Sons of Summer" is set to hit Australian cinemas next Easter, with a multiplatform release in the US slated for mid 2023.