Fremont, CA, USA - Blackmagic Design today announced that Fundación Cinemateca Boliviana (FCB), an institution committed to the recovery, research and conservation of Bolivian films, is using Cintel Scanner for real time film scanning of its Bolivian Film Archive. FCB's projects, which include the restoration and digitization of more than 7,500 titles, involve cinema from the 1920s, documentaries from the 1950s to 1970s, numerous negatives and more.
Founded in July 1976, FCB has been recognized as an important landmark in Bolivia for its cultural contributions and efforts in recovering, conserving and preserving the Bolivian heritage of moving images, audiovisual dissemination as well as cultural public education and training.
"By implementing Cintel at the FCB, we've had the opportunity to restore filmic content that otherwise would have been impossible," said Luis Alberto Tapia, editor and technical post producer at FCB. "Here in Bolivia, there were no laboratories that had the capability to transfer 35mm or 16mm celluloids to digital, positive or negative. Therefore, all the transfer and restoration processes were done abroad, with extremely high costs for everything from the actual restoration to transportation, customs, insurance and the overall risk involved in transporting the historical archives."
The first projects digitized and restored at FCB included the historical 1925 film "La Toma de Posesión Presidencial de Hernando Siles" in 35mm, the digitization of the negatives of "Ukamau," a critically acclaimed film from 1966, the militant film "Yawar Mallku" from 1969, along with newsreels and documentaries made between 1953 and 1970.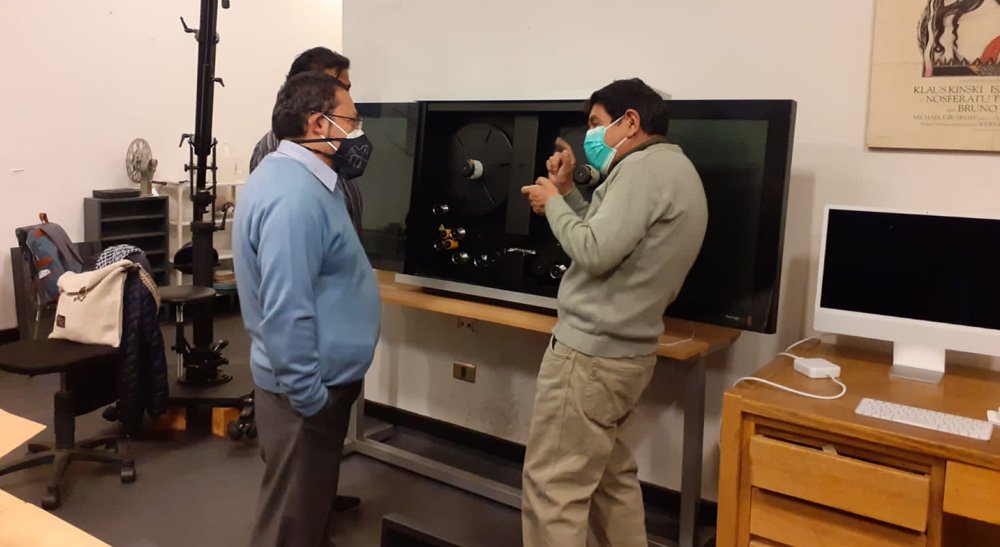 "We love the ability to convert film footage into video by using the scanning process for professional formats, in addition to storing them in digital files," Tapia explained. "We also love the ability to scan 16mm or 35mm material in HDR, thus preserving the full dynamic range of the films."
The team at FCB has also found it beneficial to work in DaVinci Resolve Studio editing, grading, visual effects (VFX) and audio post production software without having to jump to another platform. "Being able to do everything from editing to color correction in one place has been huge for us. We don't have to worry about our team being on other tools, and this, in result, also keeps our costs down and projects moving along," Tapia said.
As FCB looks into the future, the team is confident Cintel Scanner and DaVinci Resolve Studio will let them accomplish their goals successfully.
"FCB is committed to preserving national and foreign films so that our public can learn and enjoy them," concluded Mela Márquez Saleg, executive director, FCB. "We are very excited to be able to finally put this in motion and carry on with our legacy to protect culture, access to art and its education."