Fremont, CA, USA - Blackmagic Design today announced that NorthPark Presbyterian Church, the first Presbyterian church and the second ever house of worship built in Dallas, Texas, is using ATEM SDI Extreme ISO live production switcher to expand its digital presence by live streaming its worship services to attendees across the United States, Canada, South America, Asia and Africa.
With an in person membership of more than 350 in the suburbs of Dallas and beyond, NorthPark has been serving its community for more than 150 years. Faced with the challenges of a pandemic, Communications Manager Martica Luckey and AV Manager Stuart McRae turned to live streaming to not only keep the dispersed congregation connected but also to grow it beyond the Dallas area.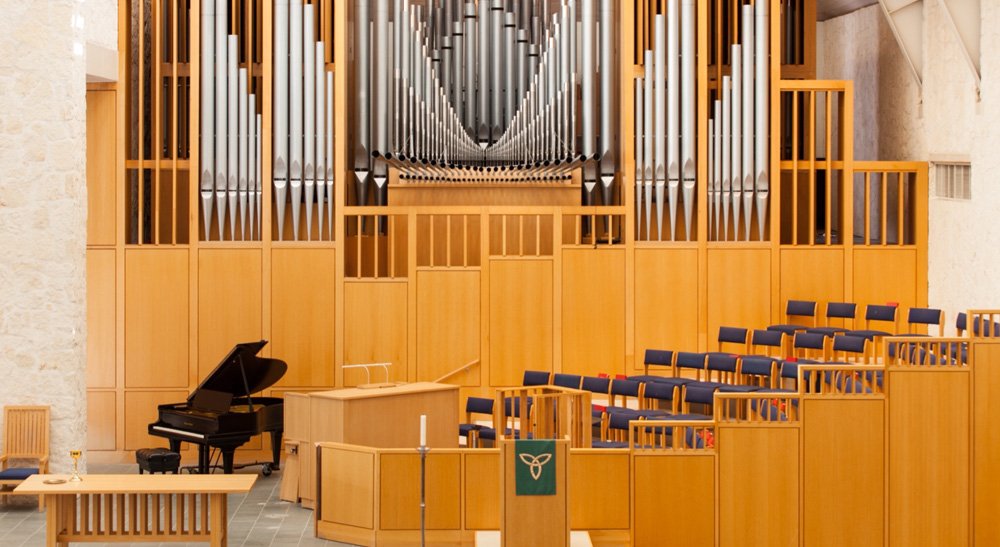 Previously having used an ATEM Television Studio Pro HD live production switcher, Luckey and McRae recently upgraded to an ATEM SDI Extreme ISO, which has allowed them to streamline their setup while creating a broadcast quality stream. A HyperDeck Studio HD Mini broadcast deck is also used for backup recording.
"We used to have SDI to HDMI converters on our cameras and video feeds but standardizing on SDI gives us so much more dependability and reliability, along with eliminating several potential points of failure. Plus, we don't need to spend money on converters," Luckey explained. "Not to mention the ATEM SDI's built in streaming capability. It gives us more technology in a smaller footprint."
While streaming is an important component to each service, McRae noted that the spoken word is the top priority. McRae must mix live sound in the sanctuary as well as provide a separate mix for streaming, which is why the ATEM SDI Extreme ISO's built in Fairlight audio mixer is ideal for the workflow.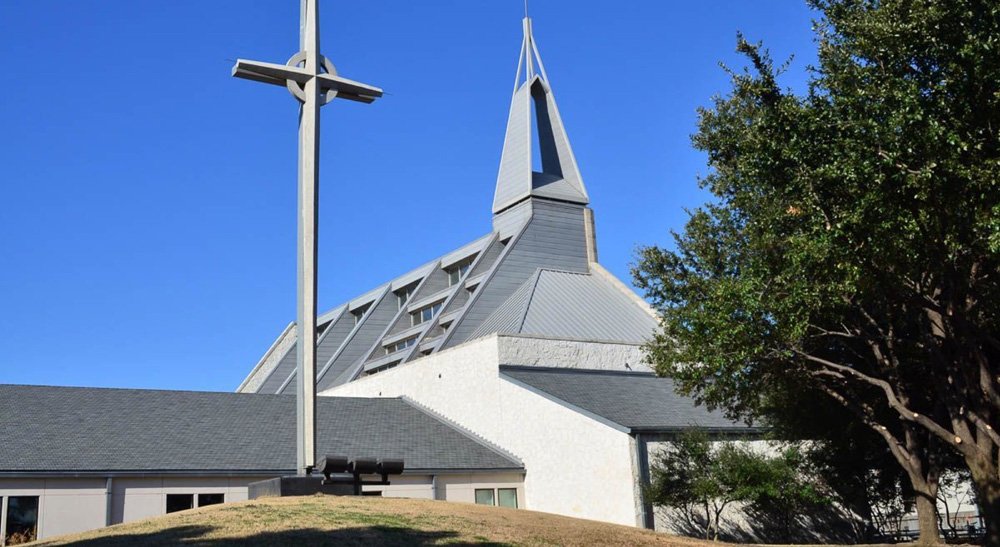 "We use seven to 10 microphones in our services, mixing on a separate console, and send a dedicated output with no EQ to the line level inputs on the ATEM," said McRae. "While we don't amplify our choir or organ in the sanctuary, we need to have both on the stream in stereo. We also make a point to capture the spoken congregational responses and singing on hymns. We always want to have sound on the stream and not the audio equivalent of a fade to black. With live sound, we only use compression to hold levels consistent, but this would give us too much level fluctuation for the stream. With the ATEM's Fairlight audio mixer, we use the expansion and compression to control our apparent loudness to standard listening levels. Taking a flat feed, we can also adjust the equalization with the Fairlight audio engine."
Luckey also touts the ATEM SDI Extreme ISO's ability to save a DaVinci Resolve project file, so with a single click, she can open the live production as a video edit. "Being able to record all of our cameras, as well as our video presentation software output, with the ISO feature onto a simple hard drive couldn't make back up any easier," she noted. "When we record any services in advance, we'll be running this so that if we have any switching mistakes, we can rectify them in DaVinci Resolve."
Looking toward the future, Luckey and McRae plan to expand beyond the church's sanctuary. "We need to send video to several TVs around the building, including one just outside the sanctuary on a legacy video network. We'll be sending the output from the ATEM SDI Extreme ISO to an ATEM Streaming Bridge to feed those TVs with minimum video delay," McRae concluded. "We are now also using the streaming workflow for funerals, award ceremonies and other initiatives within the local community. Blackmagic Design has helped us grow our technical workflow, better connect with the local community and reach a global one."