Fremont, CA, USA - Blackmagic Design today announced that Lake Forest High School, located outside of Chicago, IL, uses the HyperDeck Shuttle HD recorder/player for sports replays during school sporting events.
Steven Douglass, new media instructor at Lake Forest High School, produces live streams for the school's sporting events, including basketball and volleyball, as well as stage performances throughout the year. Productions exclusively use student talent as crew, from camera operators and announcers to technical directors and support crew, with teachers acting in an advisory capacity only.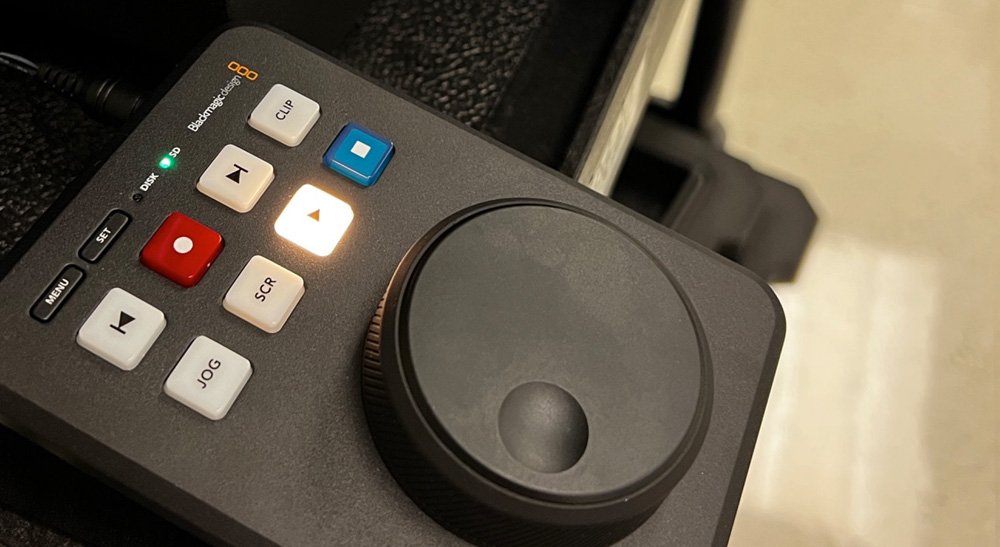 Douglass employs a full system of Blackmagic Design cameras and equipment, including multiple Blackmagic Pocket Cinema Camera 4K digital film cameras and Blackmagic URSA Mini Pro 4.6K G2 digital film cameras, giving each production up to eight live cameras as needed. The student technical director uses an ATEM Mini Extreme ISO live production switcher for switching, as well as the HyperDeck Shuttle HD for playback. Shows are live streamed with highlights turned around immediately for social media posting. While the setup is extensive, Douglass is always looking for opportunities to enhance the experience while keeping within a budget.
"Ever since I saw the HyperDeck Shuttle HD at NAB, I wondered how it might help us solve our need for instant replay," said Douglass. "Most systems cost too much money, but the HyperDeck Shuttle HD appeared, and it seemed to solve our problems."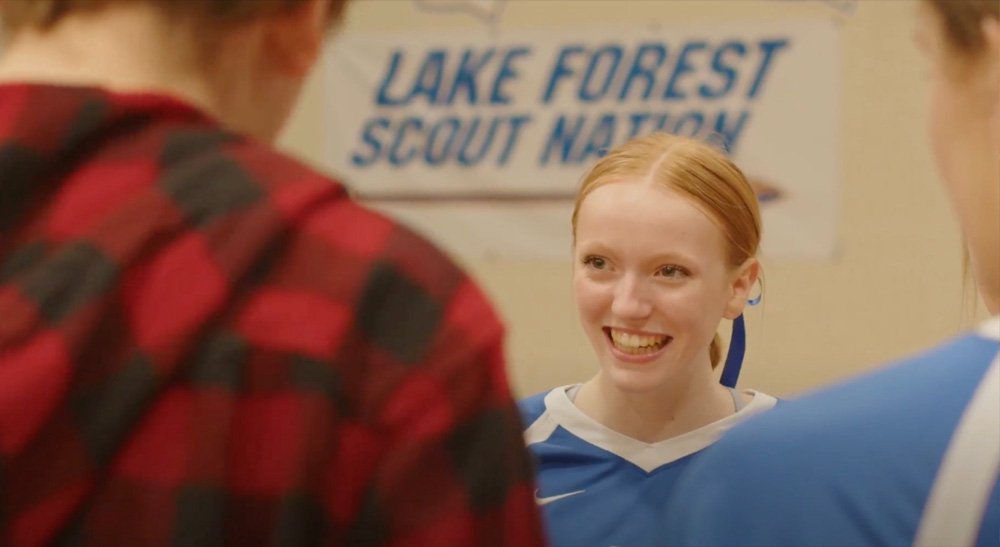 While still a traditional HyperDeck broadcast deck with its ability to record and play back using SD cards, UHS-II cards and USB-C external disks, the HyperDeck Shuttle HD is designed as a desktop device, with a large search dial that makes scrolling through footage quick and easy. Incorporating it into Lake Forest High School's system is simple; the HyperDeck Shuttle HD connects to the ATEM Mini Extreme ISO, which feeds the HyperDeck Shuttle HD a program out signal. A separate monitor connected to the HyperDeck Shuttle HD allows the operator to quickly scroll back for a replay and be ready to feed that footage back into the ATEM Mini Extreme ISO when needed.
"The ability to replay the program feed not only provides a key new tool for our announcing team and audience, but it also creates accountability for the production overall," noted Douglass. "We tested it out with volleyball, which has minute long timeouts that need to be filled with engaging content beyond shots of the coach talking and the athletes listening. The replay with the HyperDeck Shuttle HD helps us engage the audience during these times and gives the announcers a moment to provide highlights during the pause in action."
Using the HyperDeck Shuttle HD adds a level of complexity to the student led programs, one that challenges the young announcers and crew. "The downtime during timeouts is a significant challenge to the flow of high school live production," added Douglass. "If we have slipups from students, who are maybe giving a little too much personal commentary, it's during this time. With a simple replay system like this we solve that problem and add tremendous value. We still need to get more reps on this, as students without a lot of experience calling games are nervous and worried about what they are saying, so adding playback can be challenging. But we already know the HyperDeck Shuttle HD adds tremendous value for our audience during these high engagement events."