Fremont, CA, USA - Blackmagic Design today announced that creative media agency Roux Media is using two Blackmagic Pocket Cinema Camera 6K Pro digital film cameras to capture Playground LA's new hit online dance course series "Inside the Class." Playground LA has quickly become one of the top dance studios in Los Angeles with celebrity attendance including Drew Barrymore, Justin Bieber, Nicole Scherzinger and Maddie Ziegler.
Founded in 2017, Playground LA offers dance and fitness classes taught by the industry's best teachers and choreographers, including Samantha Caudle, Cisco and Larke. Just recently, the dance studio launched its online platform PGTV where "Inside the Class" premiered. The series gives fans an inside look into Playground LA's most popular studio classes and showcases the fun and joyful moments of learning to dance. Short snippets of the episodes are then posted across Playground LA's viral Instagram account.
"Social media has always been a huge tool for us, and viewers are used to seeing the finished choreography in front of the iconic PLAY sign," explained Robert Fisher, content director at Roux Media. "Social media is great, but we wanted to create a dedicated space with PGTV where our community can access even more, and we wanted that content to have a cinematic, professional look. With the 'Inside the Class' series, our goal is to bring a more casual light to our classes and showcase the special fellowship within the dance community."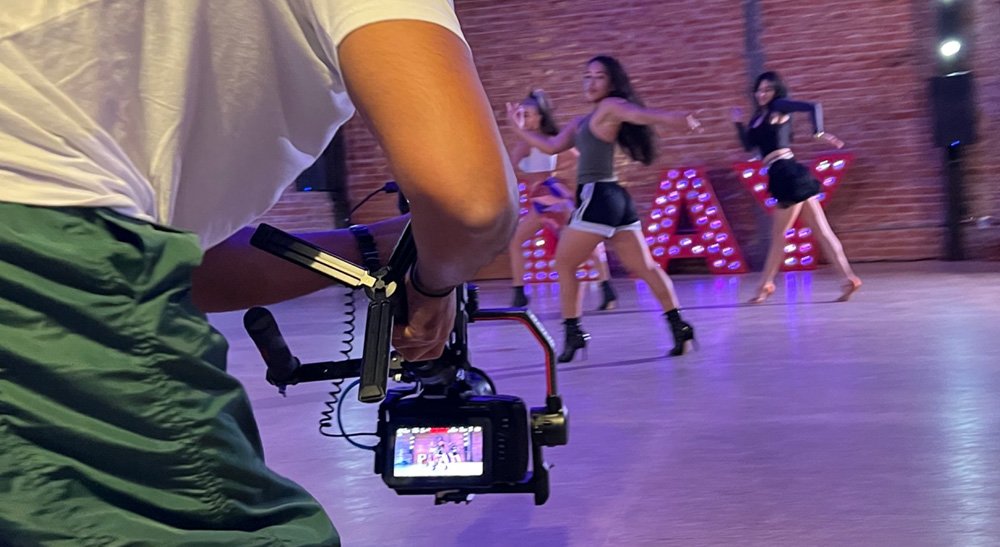 The team, led by Fisher, relies on the Pocket Cinema Camera 6K Pros to capture the ten to fifteen minute, documentary style episodes by leveraging the cameras' high dynamic range and versatility. Assigning each instructor and class a different cinematic 'look,' Fisher relies on the cameras' custom 3D LUTs to create visually unique content.
"There are times when we have to shoot two classes back to back," Fisher explained. "Utilizing the LUTs we've customized in the cameras, we're able to completely change the color profile at our fingertips. This enables us to create different 'personalities' for each of our classes, which in turn helps us to diversify the look of our content."
Calling out the Pocket Cinema Camera 6K Pro's low light performance and dynamic range, Fisher noted that he and his team are able to easily capture classes shot in the dark.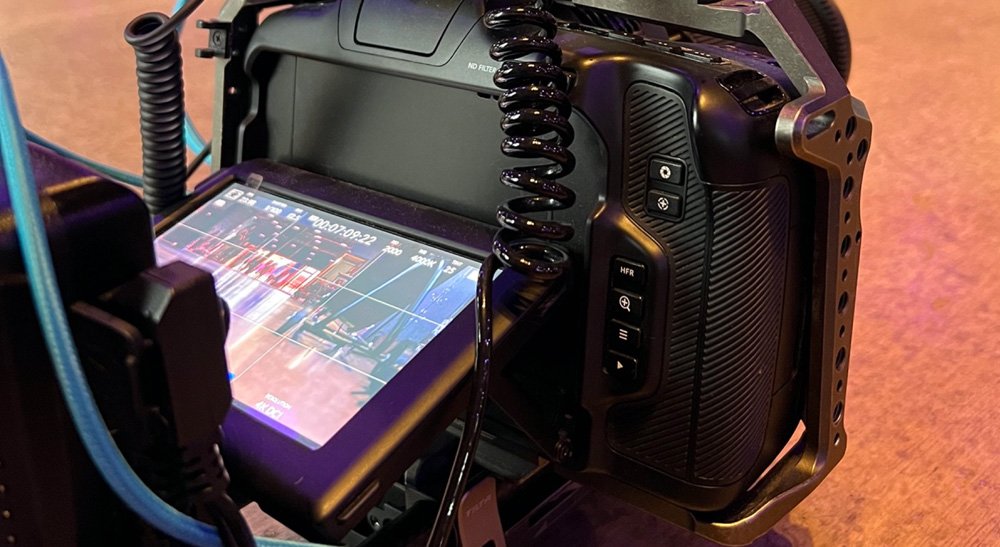 "A lot of our choreographers like to have the lights off during class or host nighttime classes," said Fisher. "Shooting in 6K in Blackmagic RAW, we're able to capture a gorgeous color profile, without sacrificing on the image quality. Then, when we get to post production, we're able to tweak the brightness of the video without getting any grain. All in all, our content really sings because of Blackmagic RAW."
Filming from the moment the choreographer walks through the door until the last dancer leaves the classroom, the Pocket Cinema Camera 6K Pro's compact and lightweight form factor allows Fisher to be agile, capturing the entire class of up to forty dancers without getting in their way. "The Pockets are so light and allow me to be flexible, and it's almost like I'm doing my own choreography to capture any shot I need," he noted.
Fisher concluded, "We've already gotten great feedback from our fans on the 'Inside the Class' series. They've been loving the cinematic look of our videos, which is all thanks to our Pocket Cinema Camera 6K Pros. We can't wait to see how the series evolves!"