XTV Suite is a complete set of software tools for television broadcast automation, including video capture, trimming, scheduling and playout. Automate anything for complete, unattended efficiency, 24/7.

With its user-friendly interface, XTV is perfect for TV stations, satellite channels, cable TV, rews rooms, web TV, CCTV, corporate TV, presentation, hotel pay TV channels, museum info channels, and video display walls.
XPlayout  - 24/7 Automation
XIngest - real-time capture from SDI-NDI-IP
XTrimmer - Metadata injector and quality control
XScheduler - Offline playlist management
CGComposer - CG template creator
XLogsViewer - As-run logs viewer
XInfo - Playlist information display
XRouter - Routing switcher sharing on LAN
XRemote - Remote control or routing switcher
XEmergency - N+1 playout redundancy
DLG Plus is the most cost-effective Logo Inserter and Character Generator product on the market.
This solution is ideal to display animated graphics such as text, logos and animations, crawls, tickers and rolls. Graphics can be populated with dynamic content or metadata retrieved from external data sources, like RSS, txt, Microsoft Excel files and more.
Top broadcast quality and ease of use allow DLG Plus to be used also for live production in talk shows, sports and entertainment.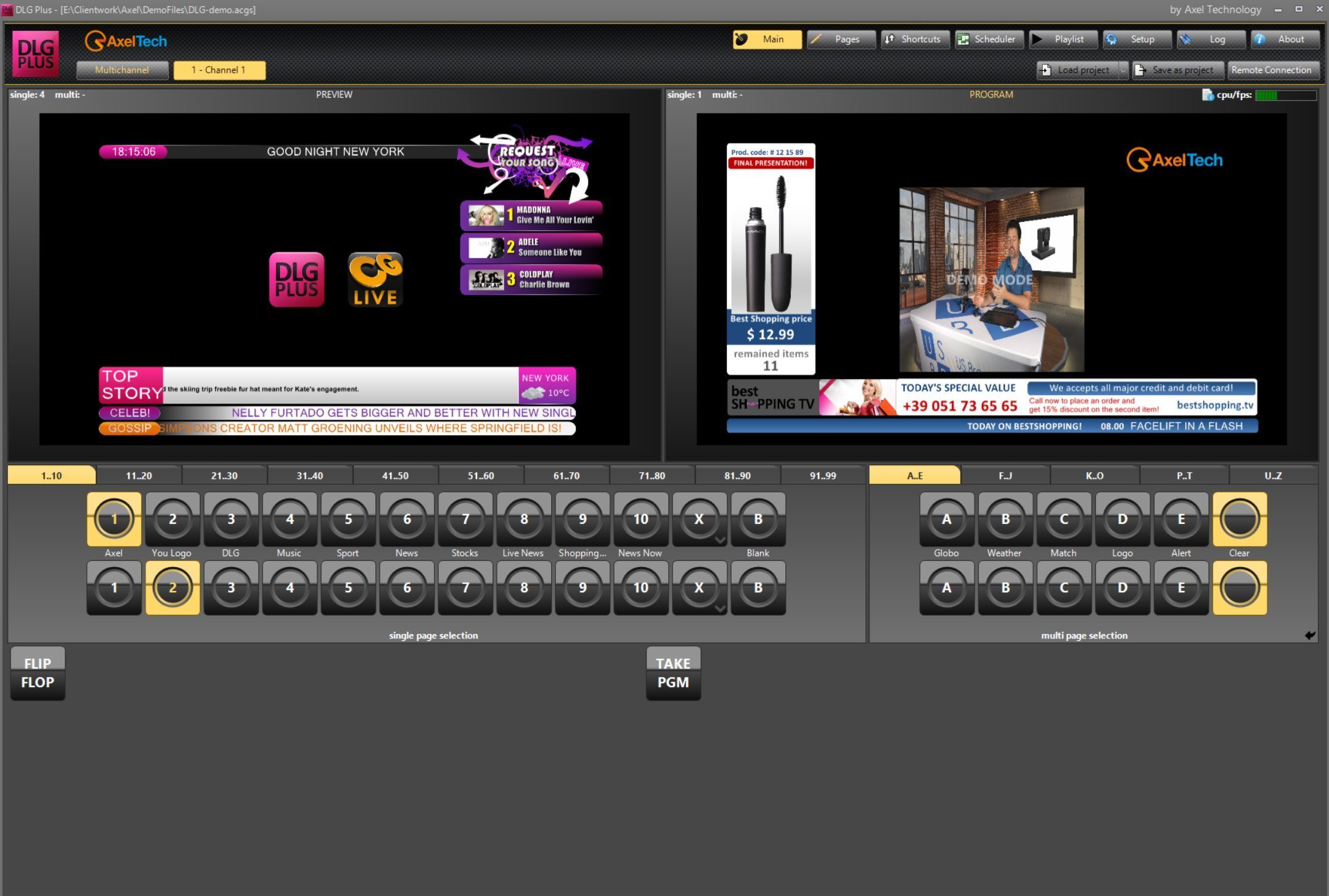 ---
The Switchblade Systems LPU1 short depth 1U rack mount is optimized for XTV and DLG production. Whether in your studio or in your flight pack, the LPU1 is the perfect combination of compact performance optimized for live video.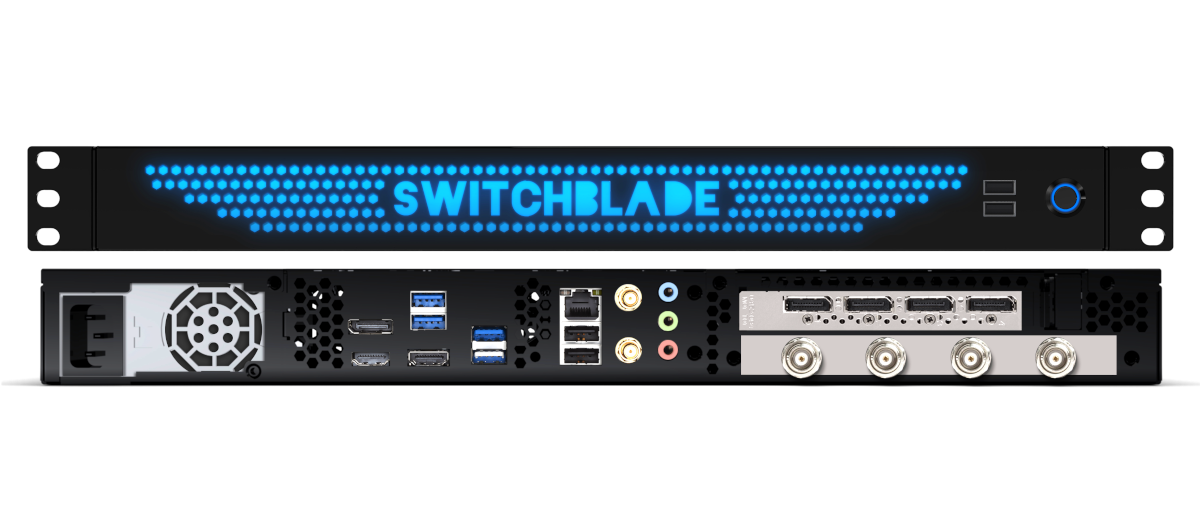 Learn more about DLG Plus
Marco Branzanti of Axel Technology tells us about DLG Graphics and how it can be used for advanced graphics creation and automation.
Learn more about XTV Suite
We sit down with Marco again to learn about XTV Suite running on the latest  Switchblade Systems LPU1 short depth 1U server.