Teradek Streaming Media Management Platform
Reliably monitor and manage your Teradek devices
Live broadcast to your online audience on multiple platforms
Deliver live video to stream hardware and software
Record in the cloud
Calculate your monthly usage and the best plan for you
Broadcast everywhere
Stream your videos live to Facebook, YouTube, set-top boxes, and more with Core's cross-platform distribution. There is no limit to the number or type of destinations, even if they require different transmission protocols.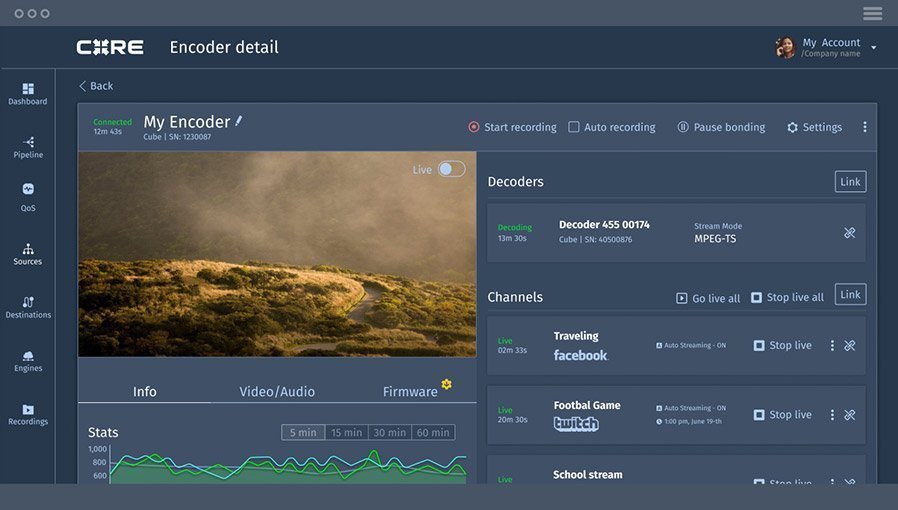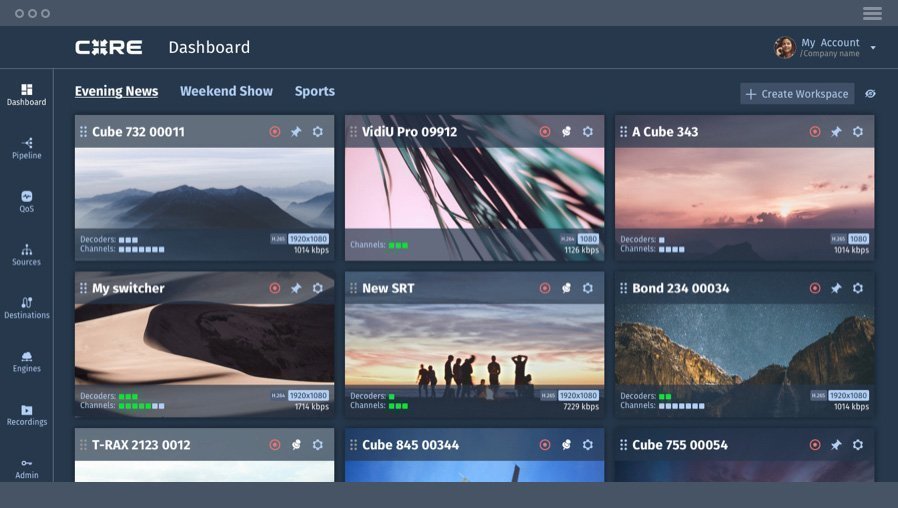 Third party hardware support
Core isn't just for Teradek codecs, it's for everyone. Stream to third party hardware decoders from the cloud or ingest any manufacturer's video encoder via SRT, RTMP (S), or MPEG-TS.
We believe that everyone should have access to Core, from the largest broadcasters to the independent content creator. That's why our pricing is so simple - no contracts, no hidden fees, and best of all, if you don't use it, you don't pay *.
* Applies to "Core 2.1 Basic" subscription plan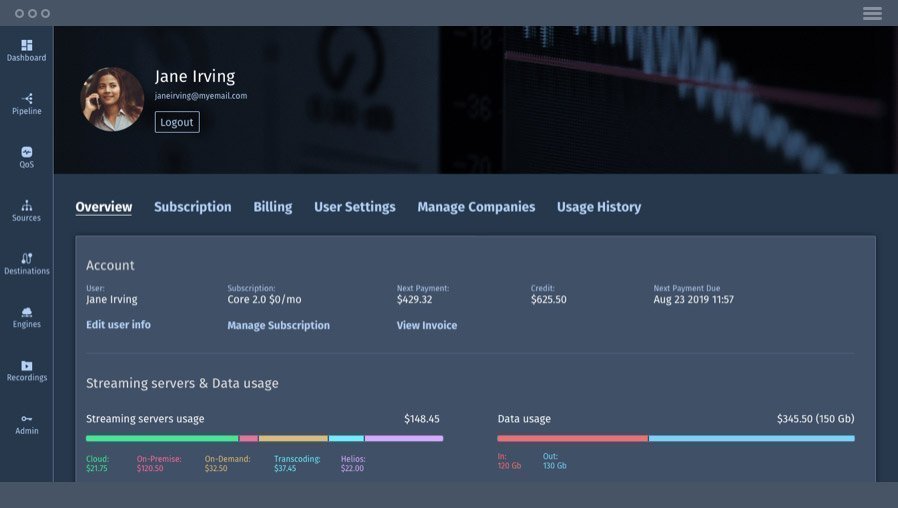 Command and control in the cloud
Imagine controlling every aspect of your IP video channel from anywhere in the world, anytime you want. Well now you can. With the Core cloud platform, you are in complete control, with tools that increase the efficiency and reliability of your workflow, while improving the quality of your production.
Route your video feeds to any number of online video platforms and decoders simultaneously, even if they are coming or going to non-Teradek codecs. From Core, you can choose from a variety of transport protocols on the fly, including SRT, MPEG-TS, RTSP, and RTMP (S).
Keep your broadcast live even if your main broadcast goes down. With our flow reverse technology, you can add up to 5 simultaneous backup flows for automatic failover or manual switching.
Record your live video streams in the cloud or play pre-recorded media on demand on set-top boxes and online video platforms.
Watch all your live videos in real time anywhere in the world. The center panel gives you complete visibility into your codecs, allowing you to monitor their status, performance, and image quality.
Remotely configure and manage all your codec parameters, including bitrate, resolution, transport protocol, and more from the cloud.
Core offers several types of link servers to meet the requirements of your organization. Choose from on-demand, cloud-hosted, and self-hosted servers for use with our Cube, Bond, Link Pro, and VidiU Go codecs.
Stream from your HEVC Teradek encoder to Core for real-time conversion to AVC, allowing you to take advantage of the benefits of H.265 while delivering your content in the common H.264 standard.