Fremont, CA, USA - Blackmagic Design today announced that UUUM Corporation, a YouTuber and influencer marketing, promotion and events company, has adopted a Blackmagic Design broadcast workflow for its eight in house studios. The new setup includes ATEM Constellation 8K and ATEM Mini Extreme ISO live production switchers, Smart Videohub routers and HyperDeck Extreme 8K HDR disk recorders, and is used for a variety of live streaming, in game videos, corporate work and general filmmaking.
UUUM Corporation engages in corporate promotion, event management and game development, all centered on influencer management. The company's creative group, which is responsible for video operations, produces a variety of videos including live streaming, and offers production support for its affiliated creators using the new studio complex, named RUUUM, which consists of a control room and eight studios. RUUUM is used for a variety of projects of any scale, such as large scale gaming events and special content for affiliated creators.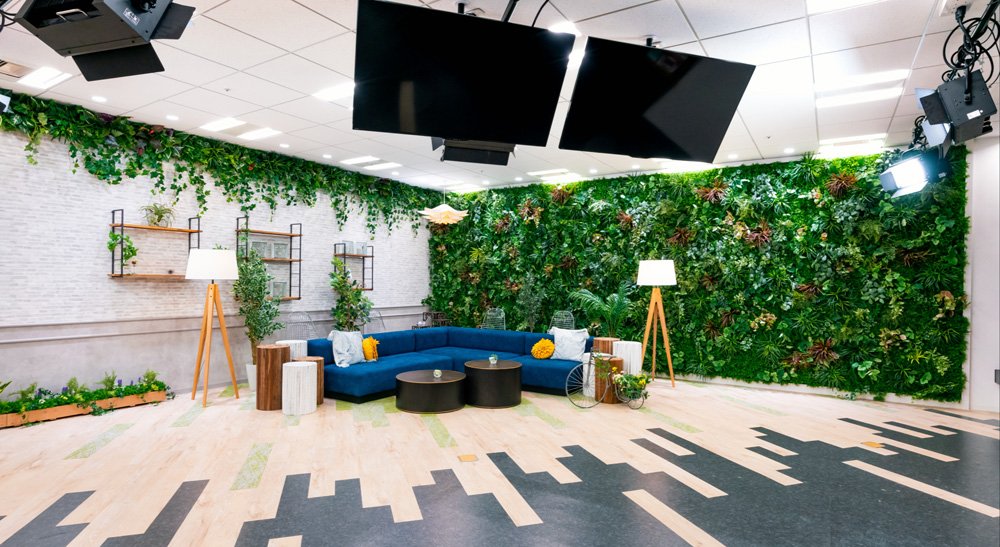 "This studio is available for use by our UUUM creators, who can bring in their own equipment. Or if they have equipment they want to use, we can rent it out for them to use. If they appear in one of our collaboration videos, we handle everything from setup to operation," said Tomonari Miwa, team leader/technical director of the creative group.
The control room at the core of RUUUM is equipped with an ATEM Constellation 8K switcher and ATEM 2 M/E Advanced Panel 20 for control, two Smart Videohub 40x40 routers, HyperDeck Extreme 8K HDR and HyperDeck Extreme Control broadcast decks for recording and playback, Blackmagic Web Presenter 4K for streaming and encoding and UltraStudio 4K Mini and DeckLink 8K Pro capture and playback devices, which are used for sending subtitles and graphics that are created in the control room to designated studios.
Several Video Assist 7" 12G HDR monitor/recorders are also used in each studio for monitoring camera outputs, with video feeds sent to Smart Videohubs in the control room using an ATEM Mini Extreme ISO as a sub switcher. The Video Assists are also used as cross converters to convert to HDMI or SDI, which is often used for capturing game play without dropping frames.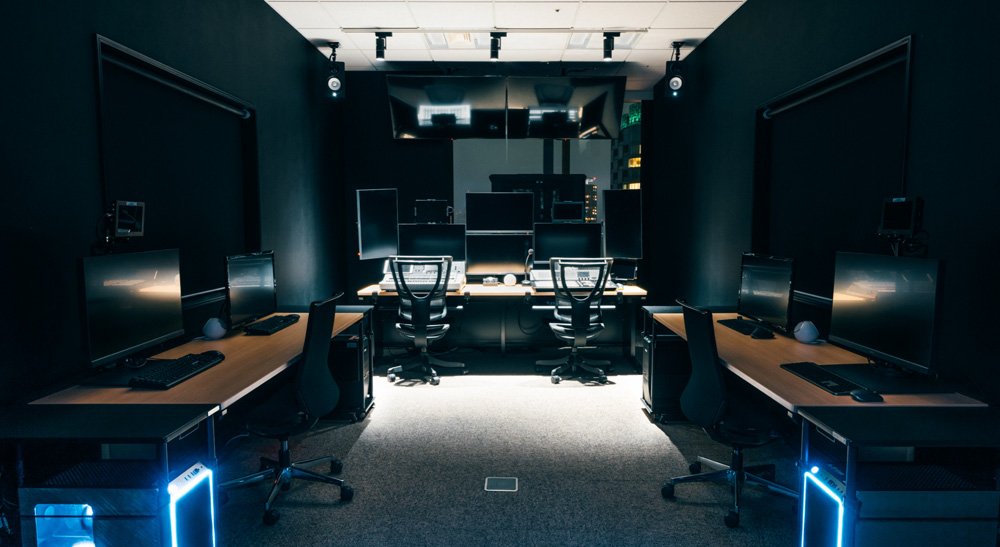 Miwa explained that Blackmagic Design's extensive product lineup and affordability will allow them to scale to meet their needs as they grow.
UUUM's workflow is built around the ATEM Constellation 8K, using the switcher's 40 inputs and ability to be remotely controlled to create a modular design that allows streaming from any of the eight studios as well as from the control room. The identical software UI used by all ATEM switcher models has also allowed for staff and creators to be trained on an ATEM Mini Extreme ISO and become proficient with streaming workflows.
"In addition to live streaming work, the ATEM Mini Extreme ISO is used by editors for switching while recording and then fine tuning in DaVinci Resolve Studio. It's very useful when we have a project that needs to be finished by the next day. Also, by recording through ATEM Mini Extreme ISO, we can batch record a multi camera feed onto a single SSD, which is very convenient," concluded Miwa.