Switchblade - Turnkey vMix solutions for broadcast, with Broadcast and Streaming class
M7 Portable Live Production System Powered By vMix
Skaarhoj's control surface does more than mix, it can control PTZ presets and much more.
We connect two Splyce in a 4 input SDI Switcher.
Amazing features for any production.
---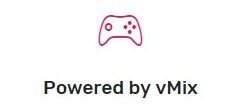 Award-winning real-time switcher software for mixing: cameras, video, replays, remote interviews, and encoding.
TV studios are moving away from SDI infrastructure to save costs and increase flexibility. Each Switchblade system can encode and decode NDI.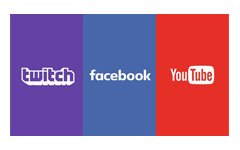 Via API, RTMP, or UVC as well as YouTube, Twitch, or even any trio of platforms in different resolutions.
---
Switchblade systems are compatible with a wide range of control surfaces, including Skaarhoj, MIDI and USB Keyboard devices.
With NewBlueFX Titler Live, you get live templates and Complete gives you real-time power for social, sports and presentations.
---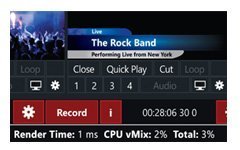 Most production systems are limited in terms of the number of inputs, video players, graphics channels, and storage. Switchblade systems are flexible to meet those needs.